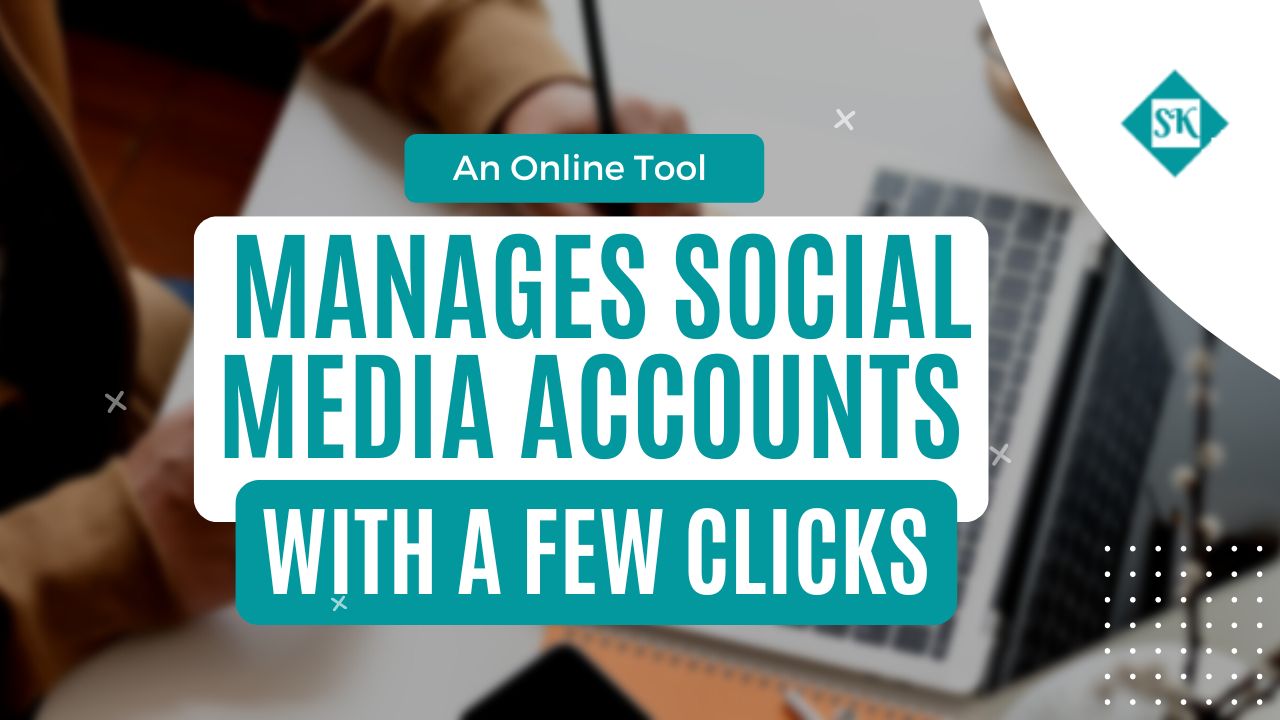 What are the best strategies to manage Social Media Accounts? What should you do if you can't adequately manage the amount of work you have to perform in a single day? Take a website as an example, where you need to manage your team and other tasks in addition to writing content for it and sharing it on social media platforms. I believe you will encounter a stressful circumstance here that will force you to put off your work for a few days.
If you have a team to perform every task on their own, then it would be a good option, but what to do if you don't have a situation to hire them individually? We can find a solution to this problem here. This article is about the tool that helps you provide a simple resource where you can manage your social media accounts with a few clicks i.e. Crowdfire.
Managing social media accounts for businesses is somewhat of a tricky task to manage, like creating graphics, content, sharing, and finally posting them on time with proper scheduling. Most social media experts or influencers publish or schedule 4-5 pieces of content every day to engage their audiences. What do you think? Are they publishing every post separately on every single platform on their own? No, but they use different automation tools that manage their work online.
Crowdfire makes your work easy and can be the best way to manage multiple social media accounts of yours. It helps you to schedule, and manage all of your social media profiles without any glitches. Let's discuss some of the salient features of this automated tool one by one. 
FEATURES OF CROWDFIRE INC - Best way to to manage social media accounts
Curating Images & Articles for managing social media accounts for business
Crowdfire helps you to create articles or blogs from scratch and curate them all across the web from thousands of sources. All users need to focus on their content strategy while the tool handles the curation. If you have a website, it would be a great opportunity for you to utilize this stunning features of this tool and manage them all to share or schedule them from time to time.
Easy Scheduling & Publishing Content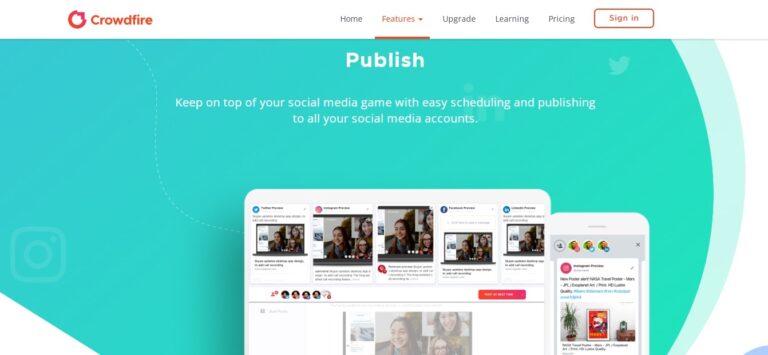 Scheduling and publishing content automatically is a unique feature of Crowdfire, which ensures that you have enough content scheduled for the week with the queue meter. The queue meter indicates whether your timeline is going to look active or not for the next 7 days. This uses the queue meter to make sure you have enough material scheduled for the week. Your timeline's activity level for the following week is indicated by the queue meter.
End to end Reporting & Analytics process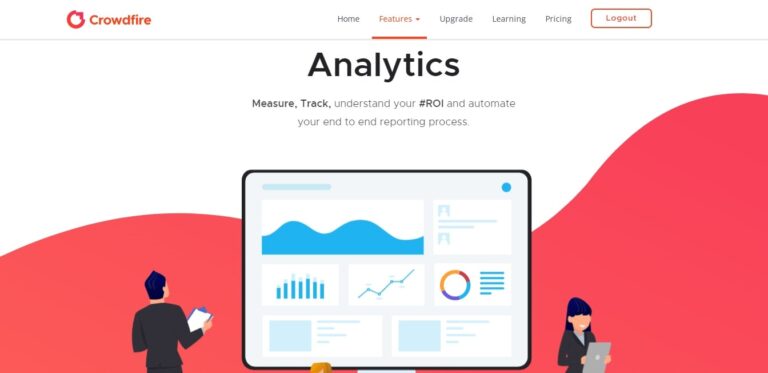 Crowdfire provides an end-to-end reporting process that makes users acknowledge the ROI of their input. The important features provided while performing analytics and reporting process are : 
(1) REPORT BUILDER
This tool helps to build a customized report with proper highlighting features. It provides a unique option to choose selective social networks while reporting and also provides ready-to-use templates. Using this feature, a user can download reports in PPT or PDF format.
(2) COMPETITOR ANALYSIS
Through this outstanding tool, you can create a comparison analysis where you can understand the top-rated posts of your competitors. You will get familiar with their running solutions and their performance.
(3) ANALYTICS OVERVIEW
Every day has a monitoring feature that makes you sure that you are on the right track, where you can track your daily post, your followers, how people are engaging with your content and more. It has great features that make you track your work.