25+ No Code Tools in 2021
There are so many people who are Technology Lovers and have some dreams to develop their own customized application over the web. Out of them most people may be non-technical or may be code haters like me :-), who never loved to learn or to do programming.
So, Haters you are in the right platform to acknowledge yourselves with the 25+ stunning "No Code Tools" that help you to develop your own customized application without writing a single line of code without any technical exposure.
It's a #nocoderevolution or we can say a No Code movement, which is facilitating the current generations to quick start their dreams through their unique ideas without any kind of obstacle. Let's explore the list of No Code Tools on by one.
ADALO - An ultimate App Builder Tool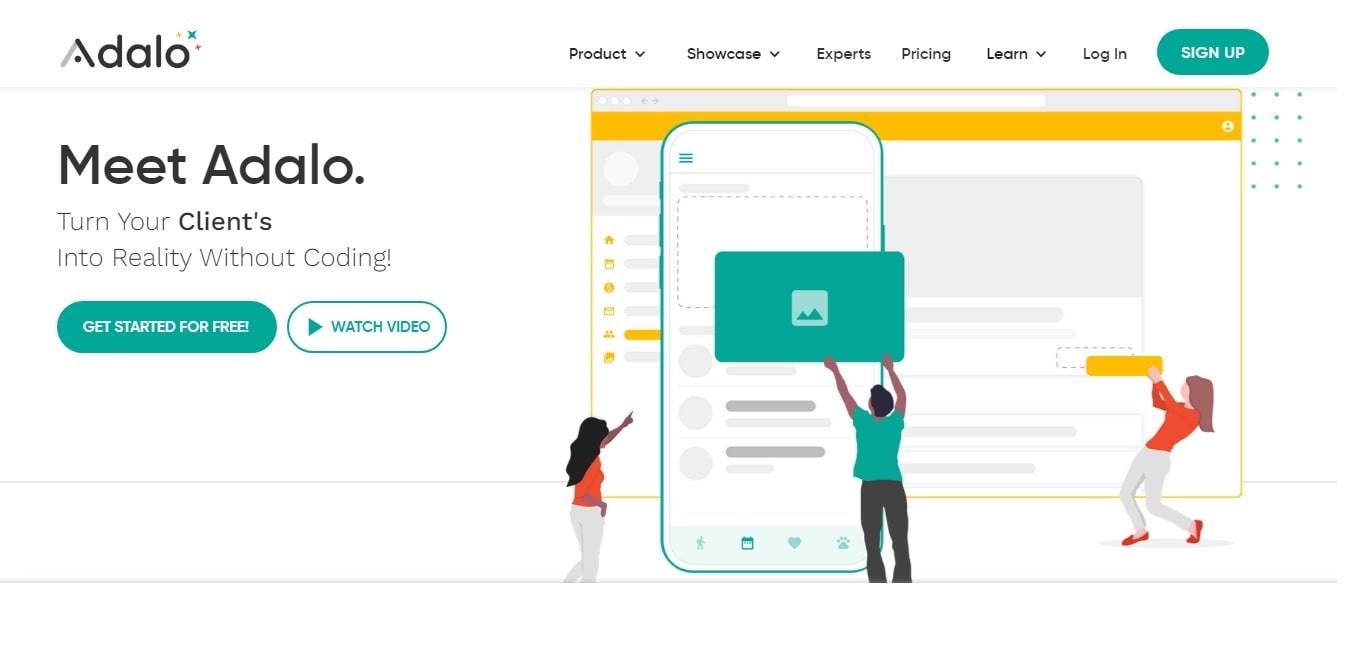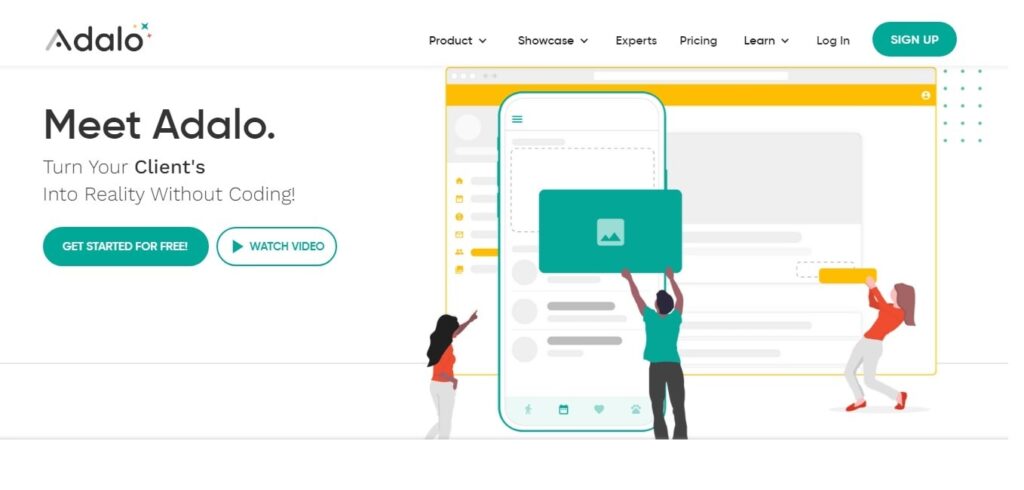 Adalo is an ultimate app builder tool that provides you an easy-to-use real time experience to build apps within a short span of time. It provides a stunning drag-drop features and resources that will help you to develop a fully customized app as per your imagination.
You can quick start with Adalo's free plan to build apps and later if you find it useful then keep some pennies with yourself to taste the juice of add-ons facilities of it. 
AIRTABLE - Database Management Tool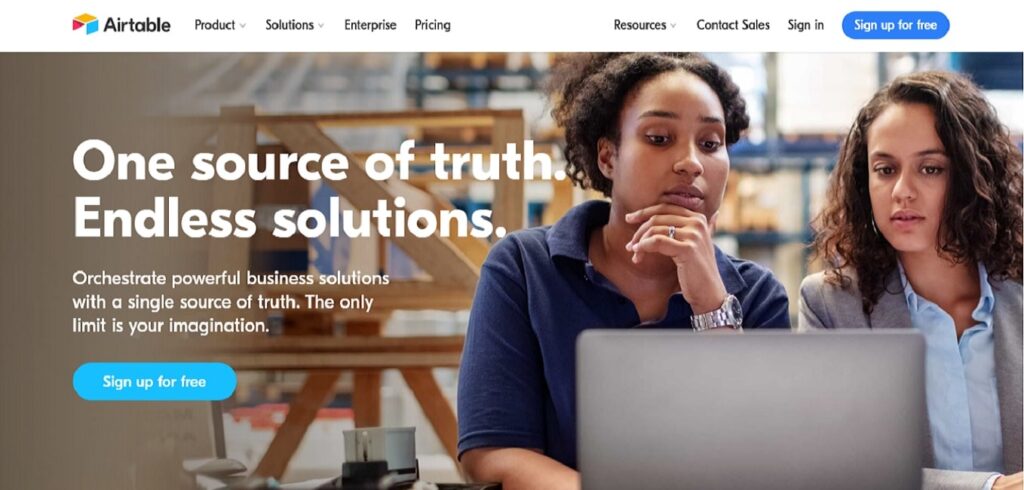 Airtable is a no code tool for Database Management best suited to businesses. It possesses an unique facility of Centralized database where a large team can work together to achieve productive result. 
It's not just like Excel or Google Sheet but also provides a unique feature to manage relational databases. This no code automation tool provides an option to migrate from one database to another while ensuring data integrity safe. Read More
APPIAN - Low Code Tool for Enterprises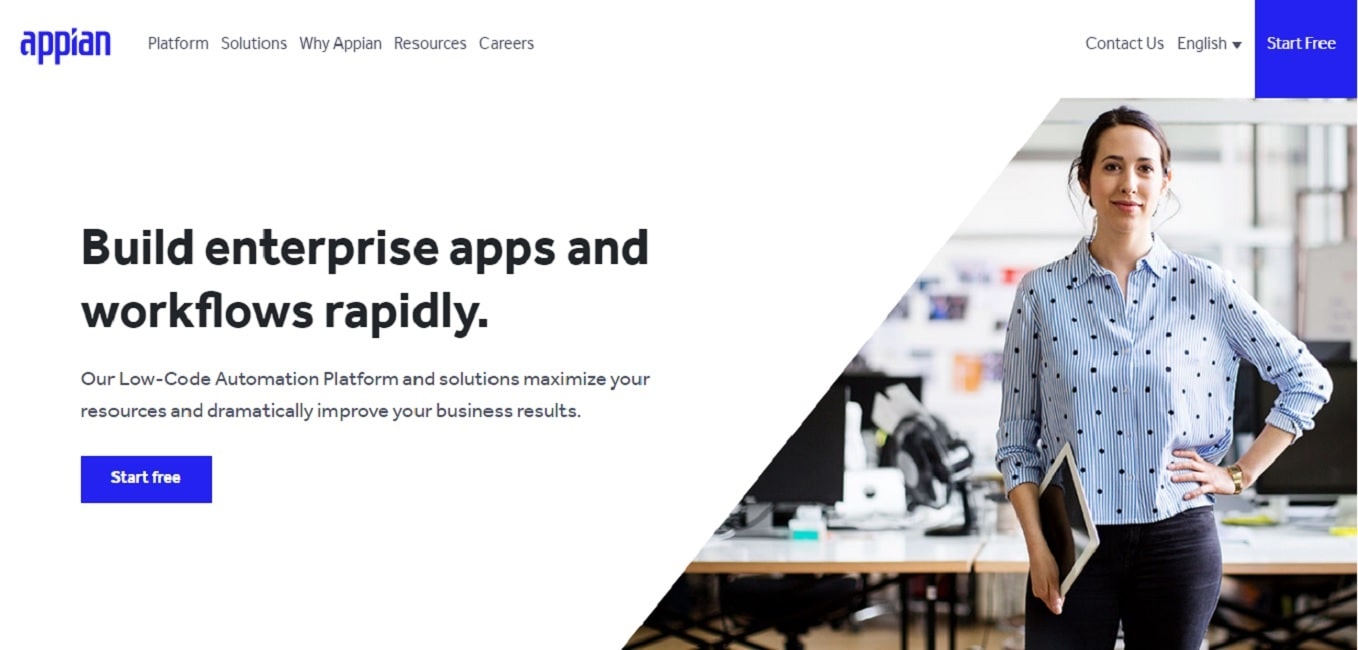 Appian is a Low Code (No code) tool which provides an easy-to-use access to build and manage the apps for any business or any enterprises. It is an open source platform where users can combine their clients, their technology and their data using a single workflow to maximize the resources. 
This awesome technology not only minimizes the team efforts but also reduces approx. 50% cost in development. 
APPSHEET - No Code Automation Tool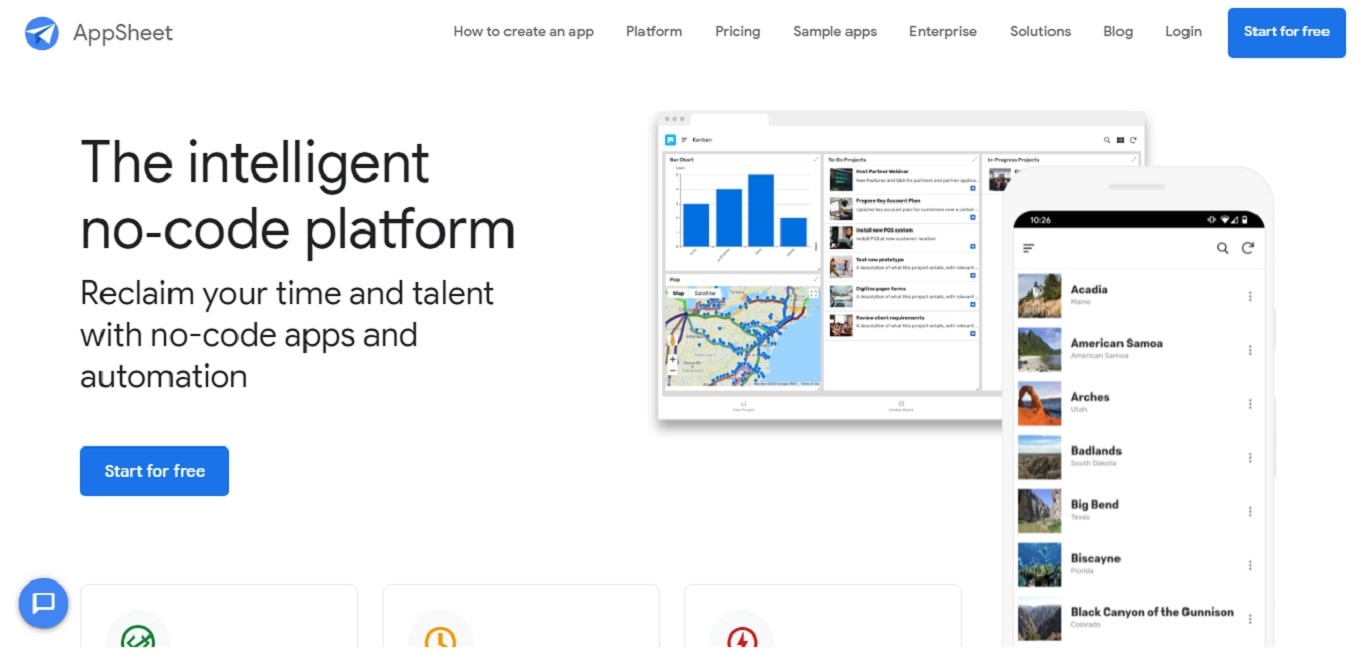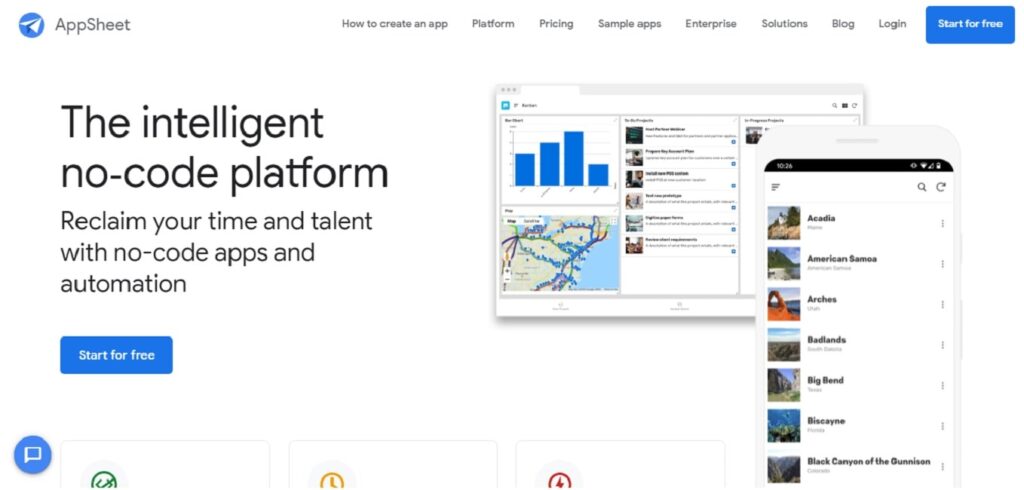 Appsheet is an Intelligent no code platform that provides a stunning facility for building apps. Through AppSheet you can connect or integrate your app with third-party platforms in real-time that deliver a rich user experience. This tool provides an easy access to create and manage applications for exchanging data.
BUBBLE - Build web Apps without Coding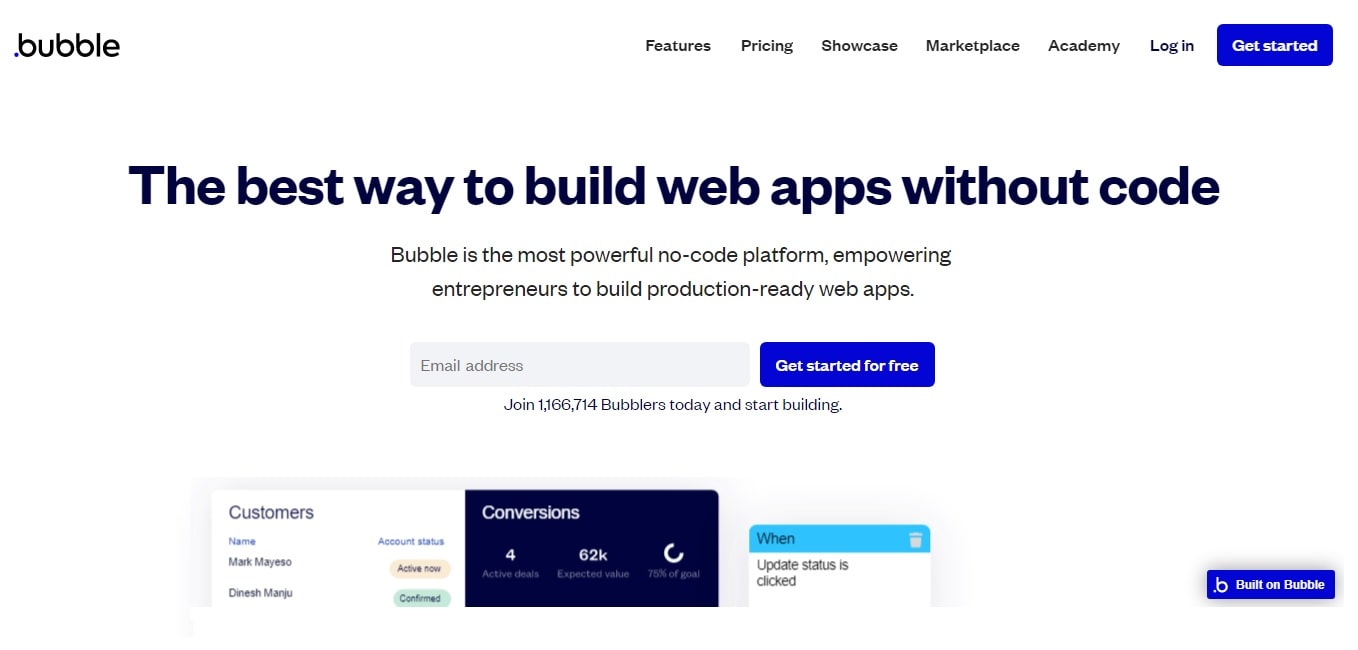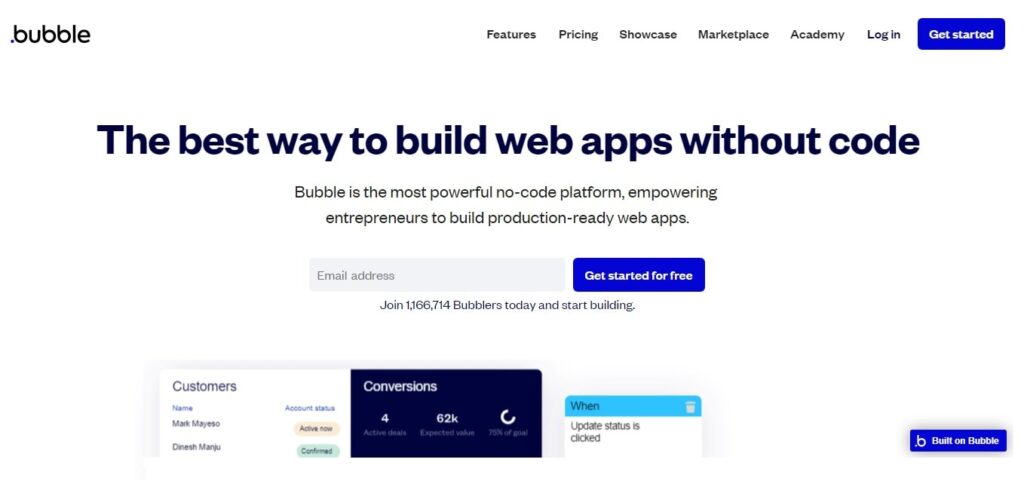 Bubble.io is a low code tool which facilitates users to create the apps like Facebook, Airbnb, Uber, Trip advisor and many more web applications that can be developed without any programming knowledge or experience. 
It's an ultimate platform where you can implement your idea without any technical issues. Just utilize its unique features to build your app, it would definitely make your expenses to almost 'Zero'.
BUG REPORTING - An Ultimate Bug Fixer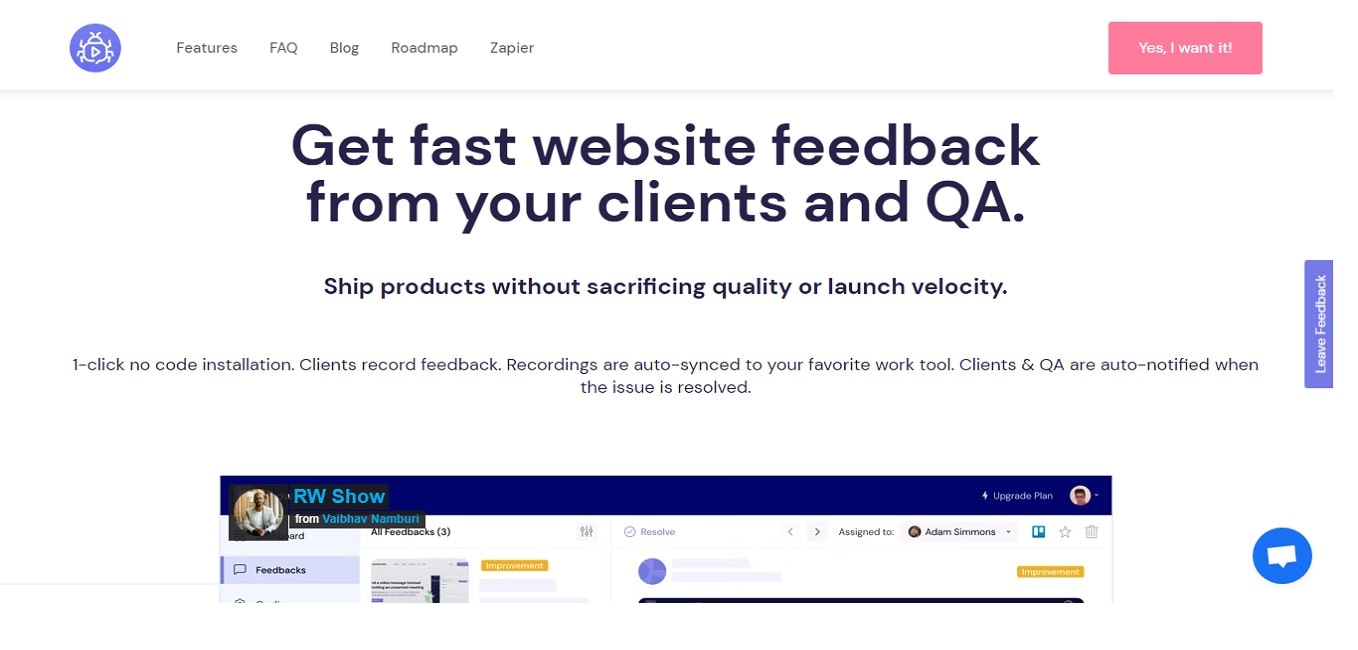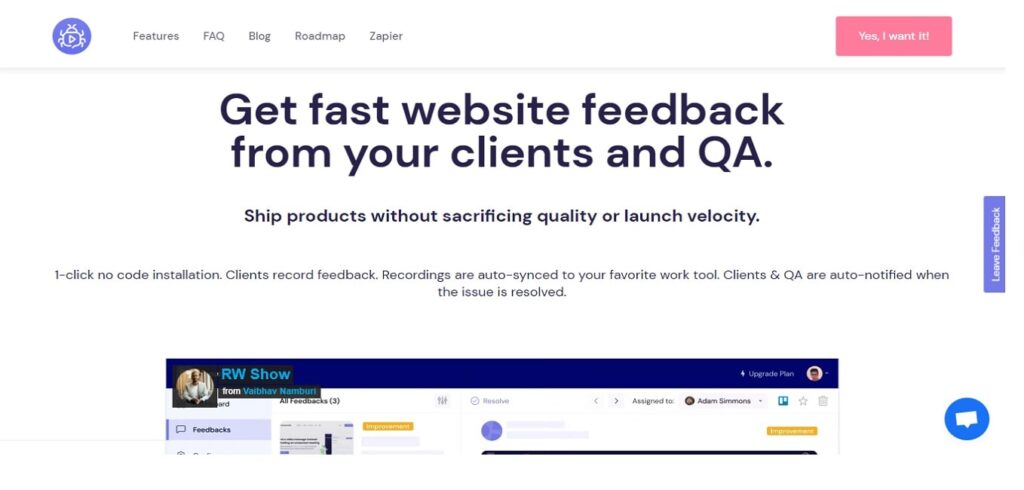 Bug Reporting can be an incredible product if you are looking to enhance your customer feedbacks or responses in a real time. In a typical client conversation they raise a bug, but sometimes the developers forget to correct out the bugs on time. Here Bug Reporting tool can be proved to be the best option to manage the queries or feedback in a streamlined process with its stunning features.
BUY ME A COFFEE - Creators Tool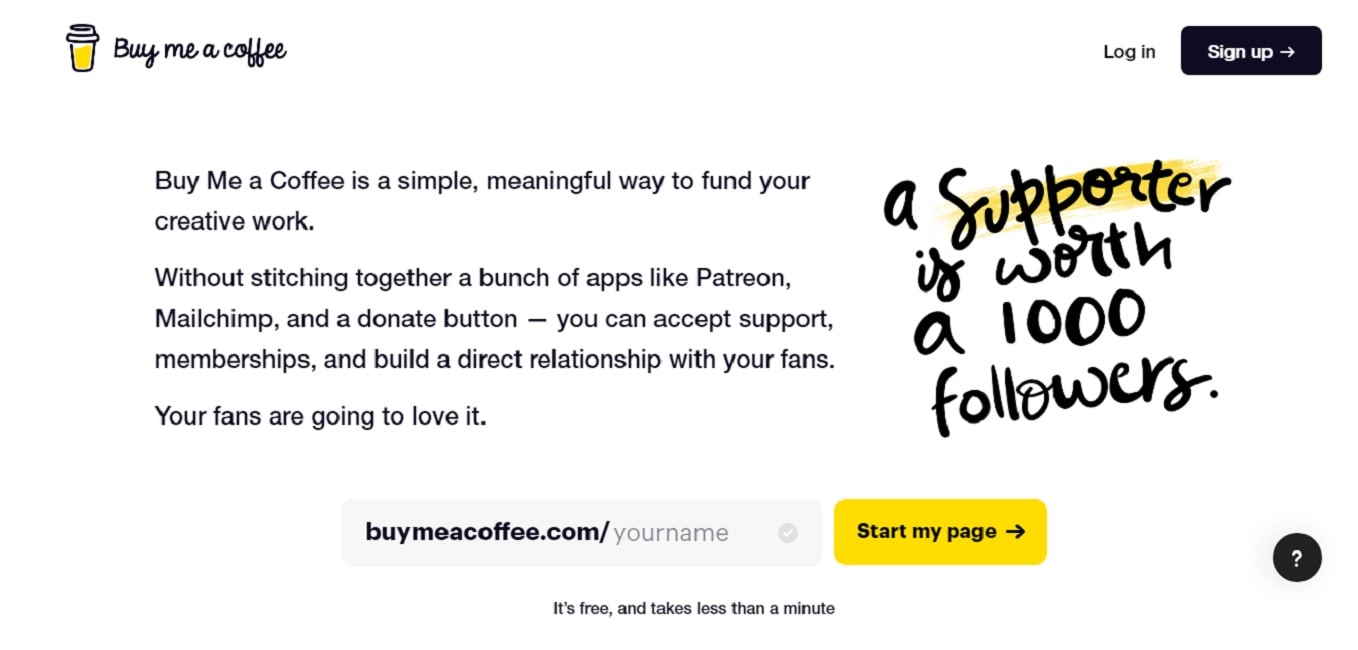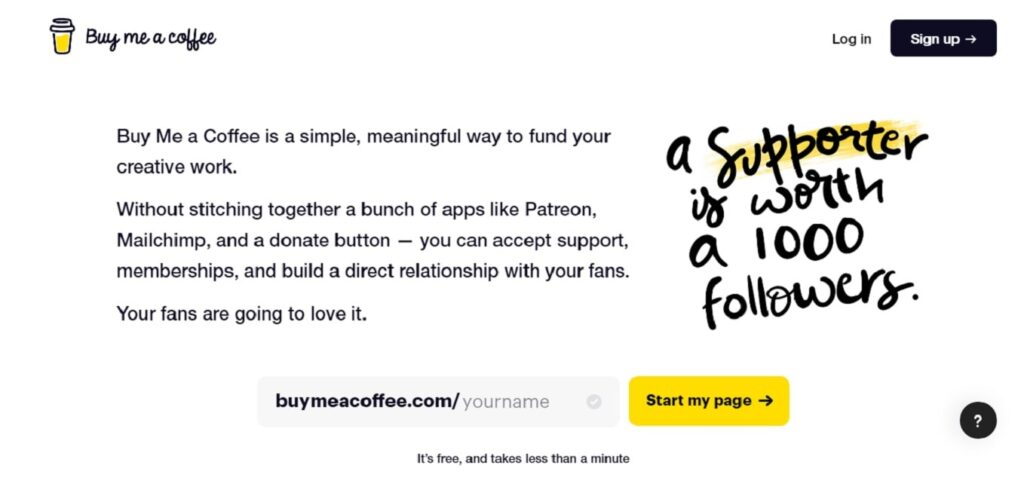 "Buy me a Coffee" platform is especially designed for Creators instead for Businesses. It's an awesome place for creators to get appreciation for everything they share with the community including resources, valuable content etc.
Some important features of this no code tool include:
Superb User interface
Promote creative works among users
Cleaver method to earn money
Availability of millions of Idea
Carrd is a great alternative for business owners as it allows them to create a single-page website creatively & easily. It posses an easy-to-use interface that permits the users to customize & create a single page website in a very short interval of time without any coding experience. It has a great collection of ready-to-use templates that can be utilized as per the need of the user.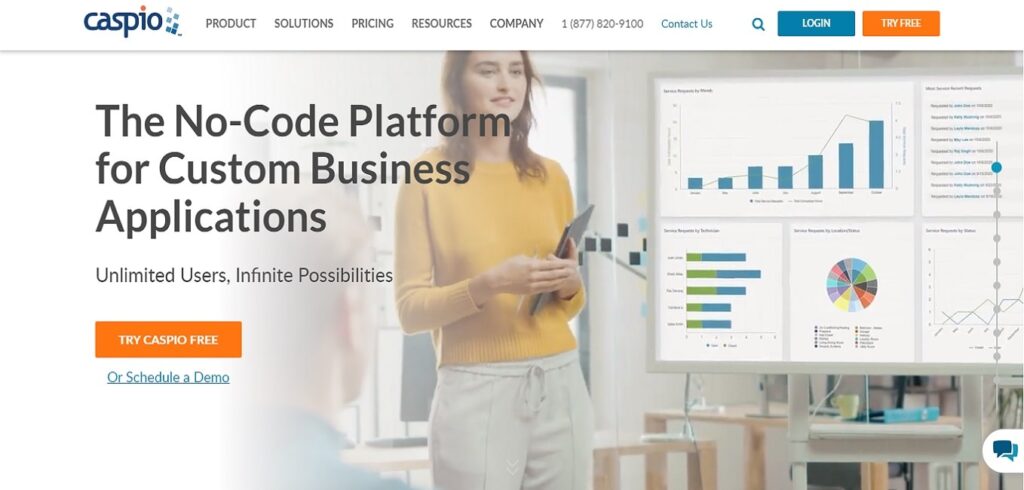 Caspio can be considered as the best no code tools for building database apps. It has an outstanding visual app builder, integrated database that provides a great flexibility to build any kind of database apps.
This tool empowers users to create a custom defined applications without writing a single line of code that Manages data, digitize workflows & automate processes in the cloud.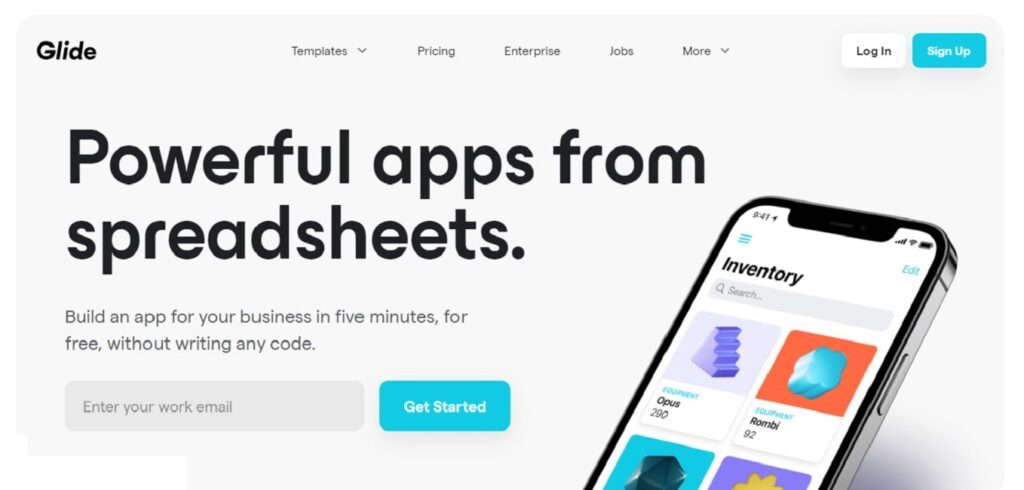 Glide is an open source platform where users can design or develop any kind of mobile application within 10 minutes. A user can develop their mobile apps using Google Sheet. This tool doesn't need a prior any technical experience. On this platform you can also find the ready-made templates that make your work easier and faster.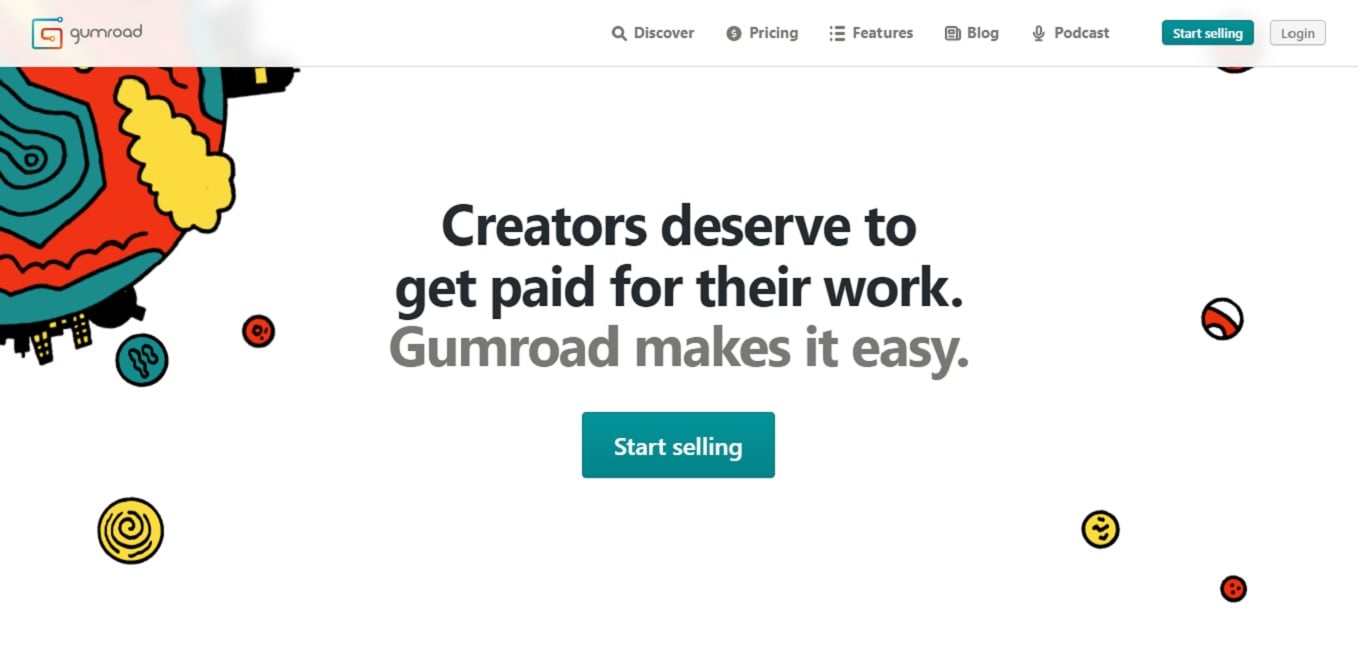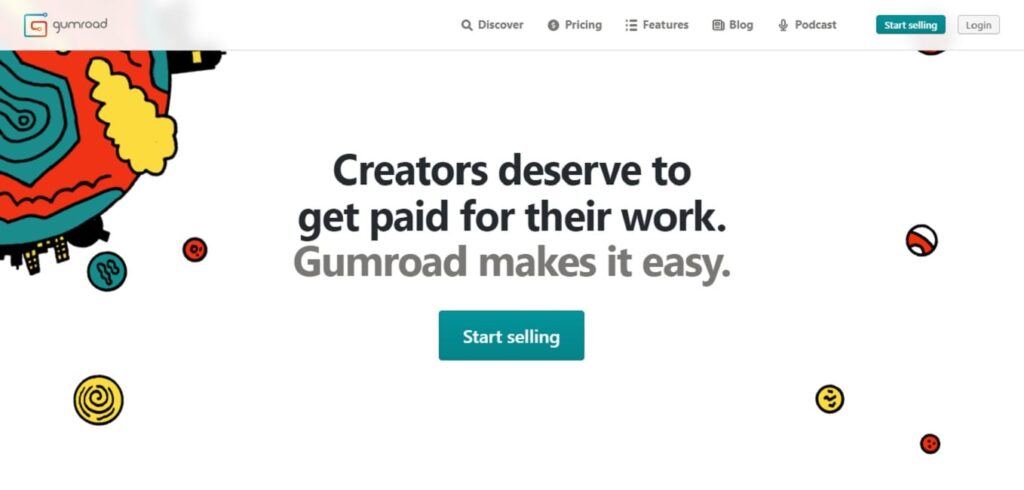 Gumroad permits users to develop or design their simple payment options for their website without any programming skills. There are many creators who have invested a huge chunk of money to build these kind of payment solution but Gumroad solved this issue.
Let's look into the salient features of Gumroad : 
Easy-to-implement Payment solution
Open for everyone
Best for e-Commerce applications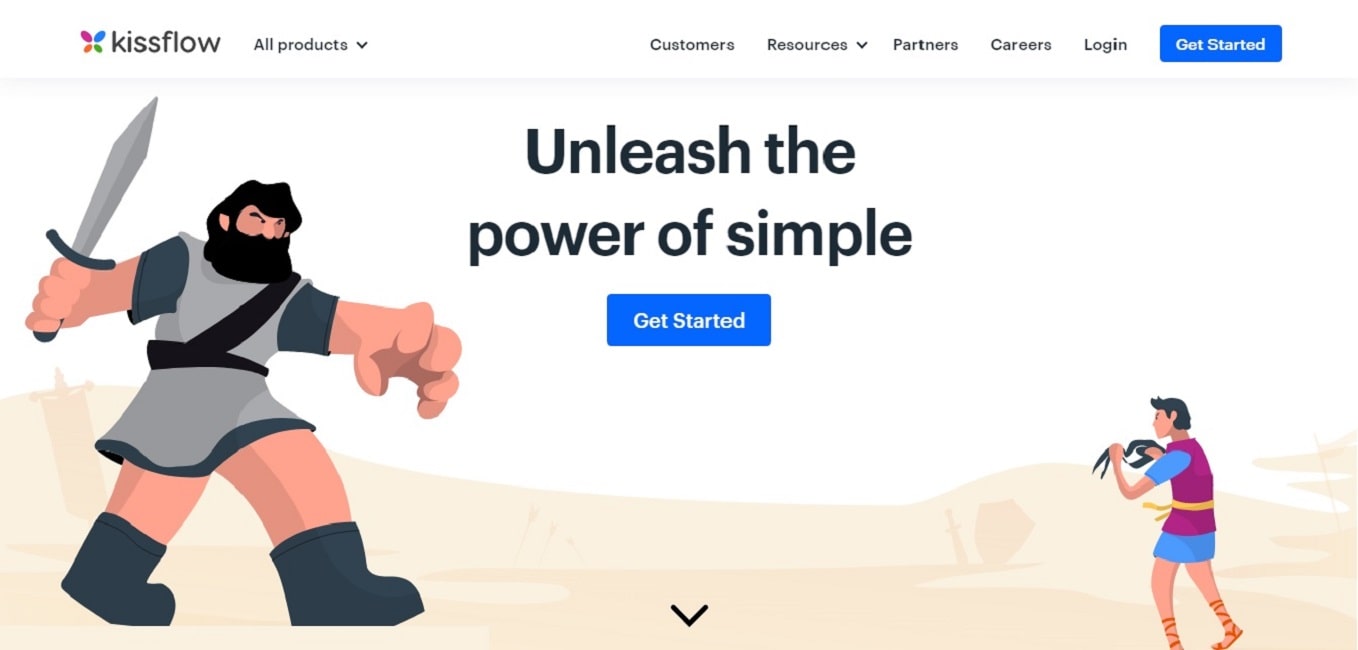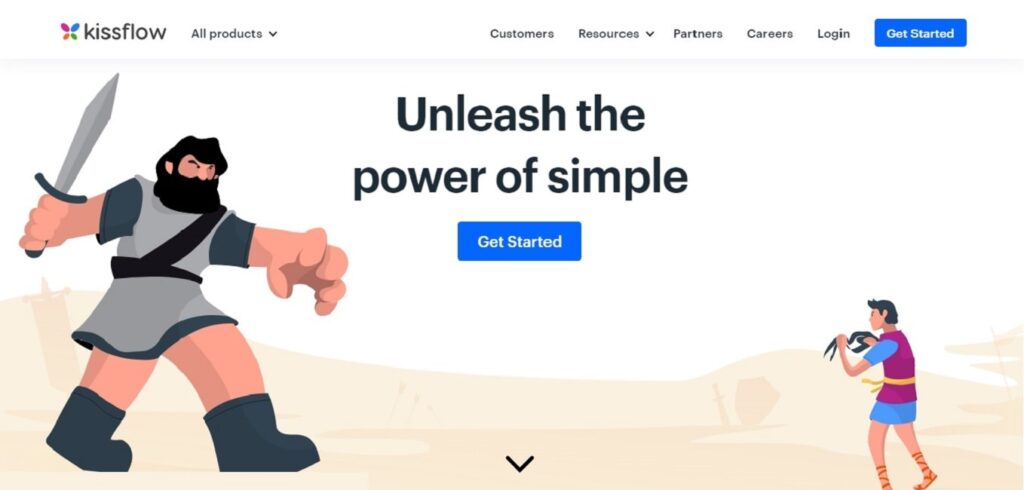 Kissflow is a powerful digital workplace to mange or track your entire work and application through a single platform. 
Important features of this no code tools:
Workflow Management
Case Management
Easy to use builder tool
Cost effective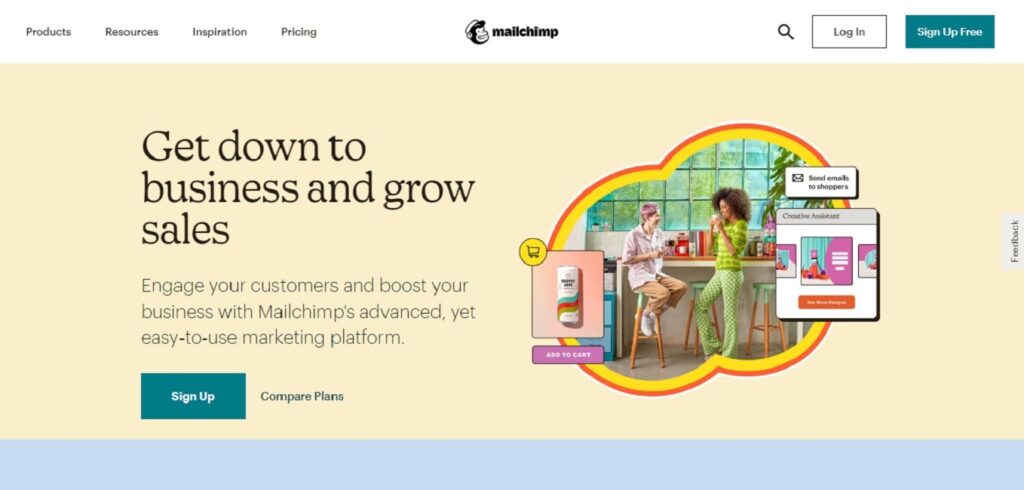 Mailchimp is an stunning Email marketing platform used by millions across the globe. Apart from this email marketing feature mailchimp facilitates user to create their customized landing pages as per the need without any coding experience. Another big beauty of this no code automation tools is that it can integrate with 3rd party software without any issue.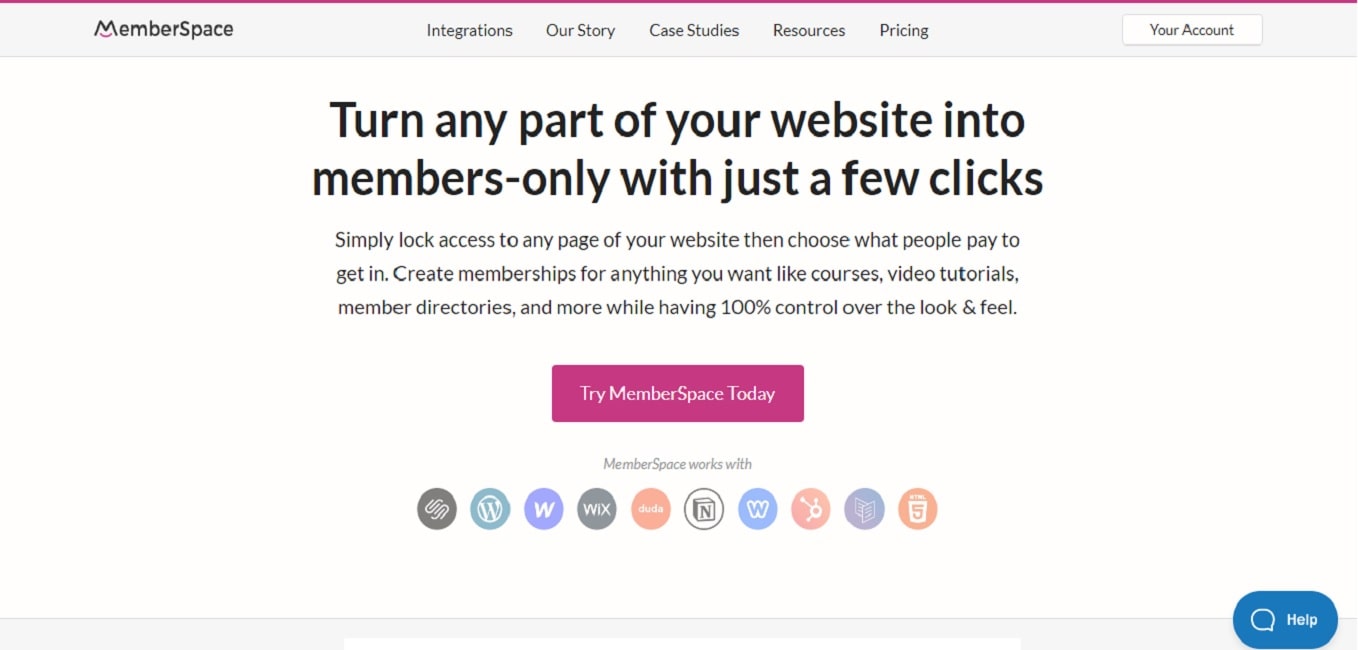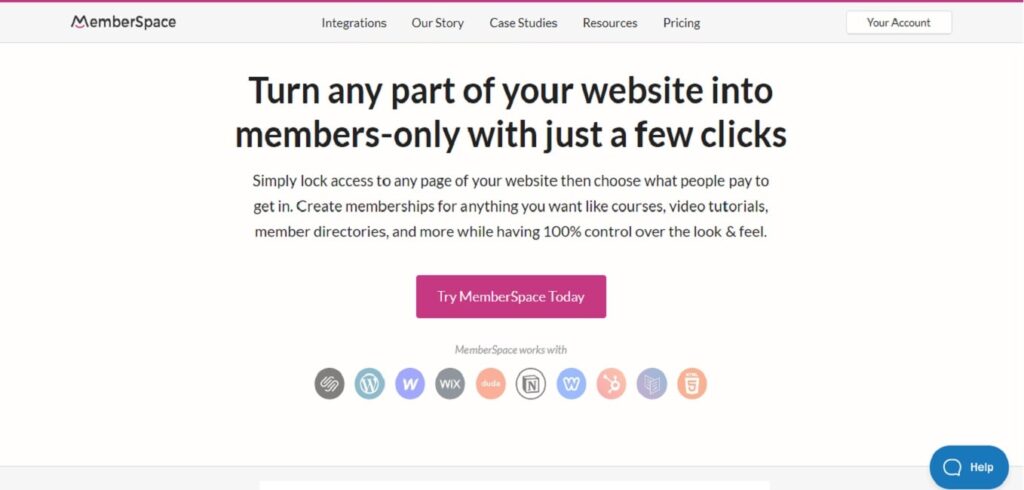 The MemberSpace permits users to build features as like as membership sites, with the ability to perform paid membership without any complexity. This platform provides a complete control to users over their designs and permit them to customize it in the mean time. It can integrate with various other platforms, including Weebly, WordPress, Webflow or other CMS options.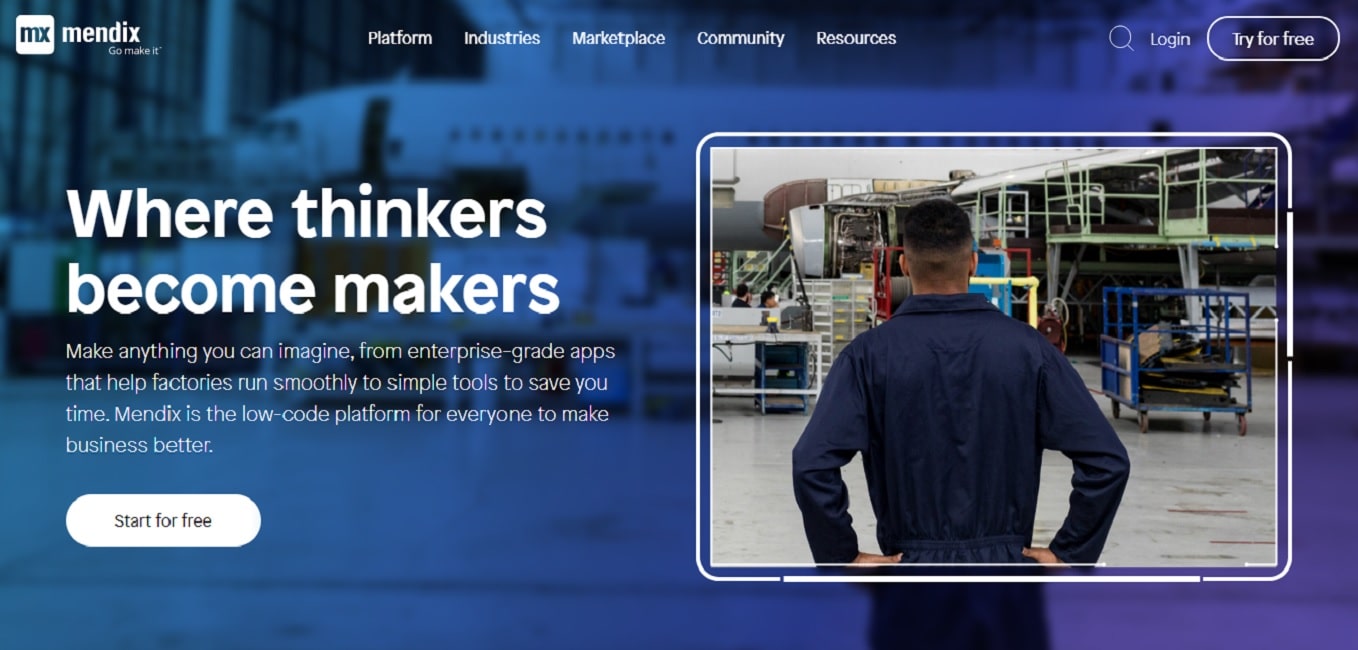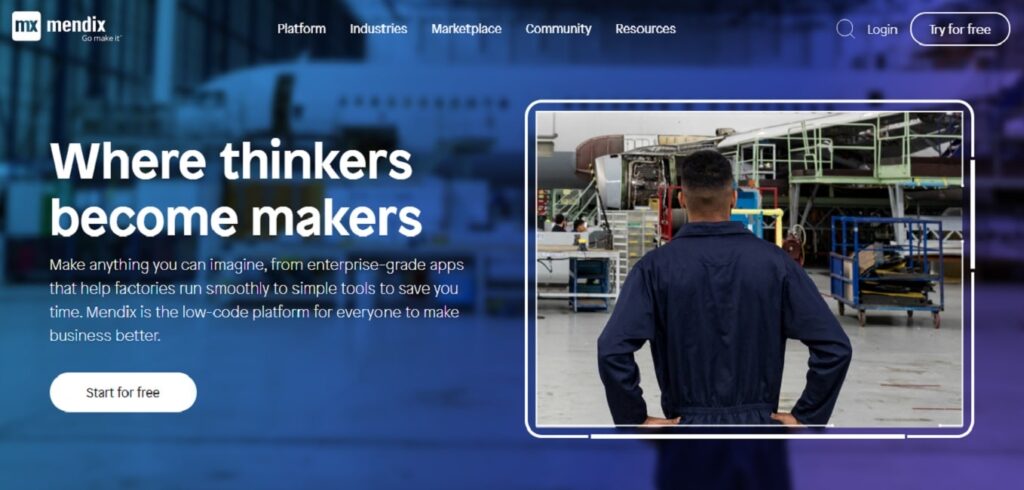 Mendix is a low-code application development platform for any kind of business to live their ideas at a fast pace. in other words it is a All-in-one Low-code Platform that Create software faster by automating the development process.
Emerging features of Mendix includes:
App Development
Deployment in a single click
Great user experience
Data Integration
Smart application of AI
NOTION - All in One Workspace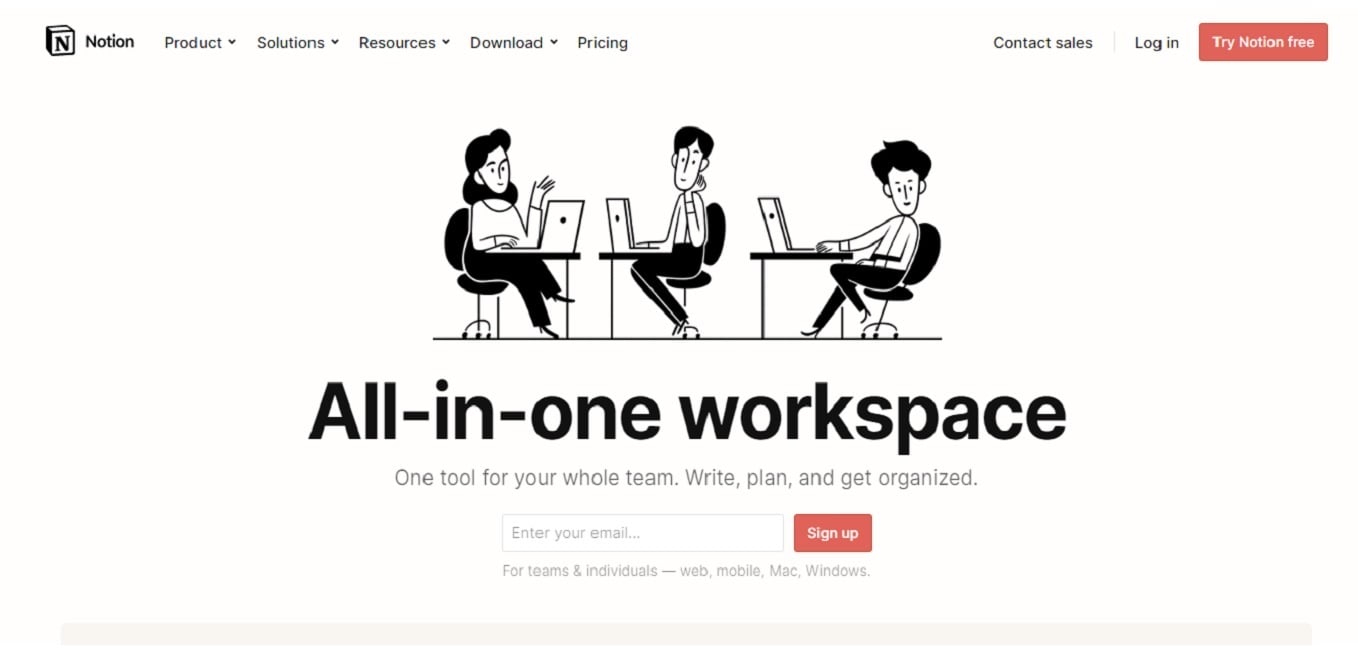 Notion is a great tool that manages your documents, notes and projects. Among the list of no code tools it is one, that help you get rid of several other tools. It used to help users with task management & documents. It can be considered as the great option for spreadsheets & databases.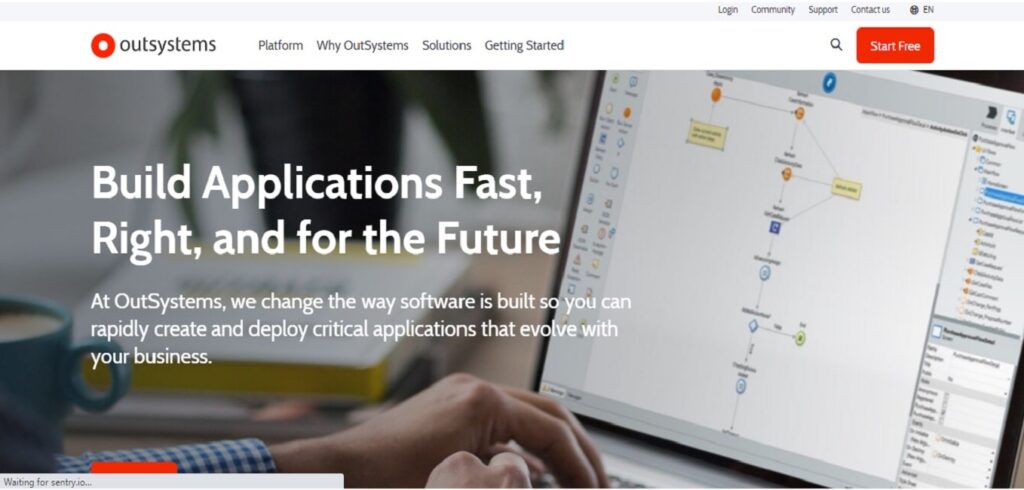 With OutSystems, users can handle their application backlog, deliver cloud-based applications, & keep up with the rapidly growing needs of the business to drive future works.
Essential features of Outsystems:
Smooth customer experience
Process Automation
Case Management
Field Services
 Workplace Innovations
PARABOLA - No Code Tools for Database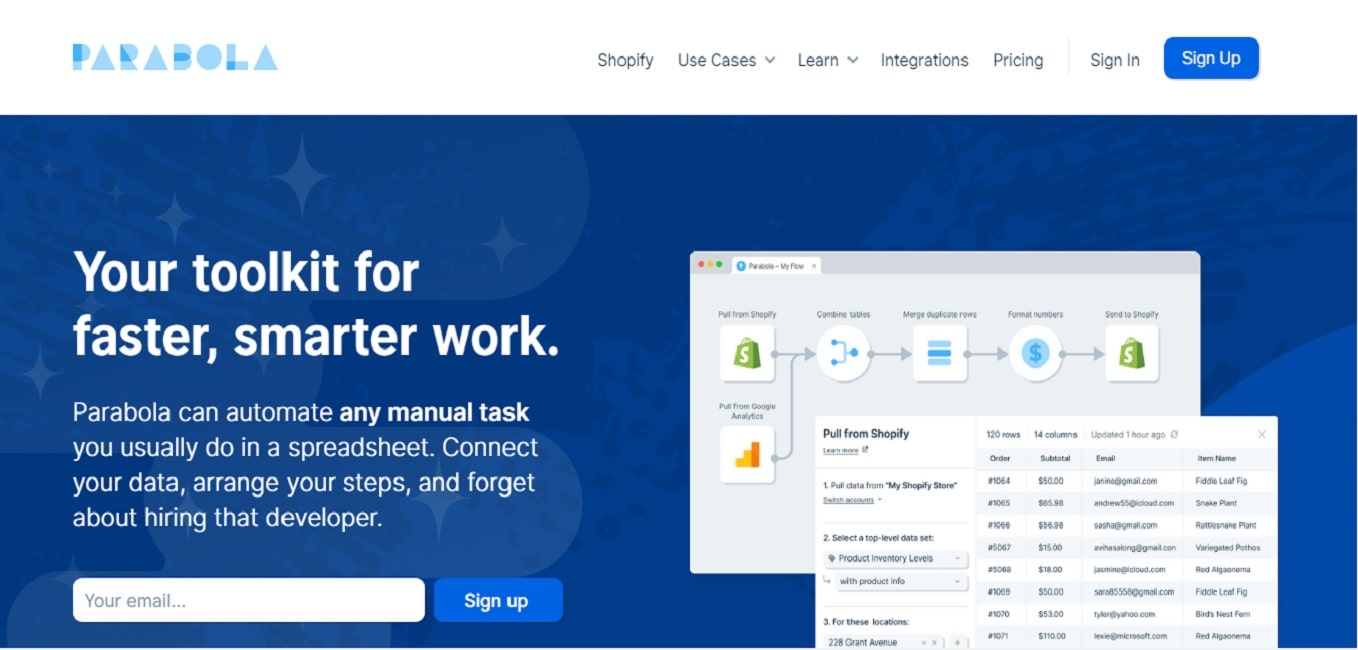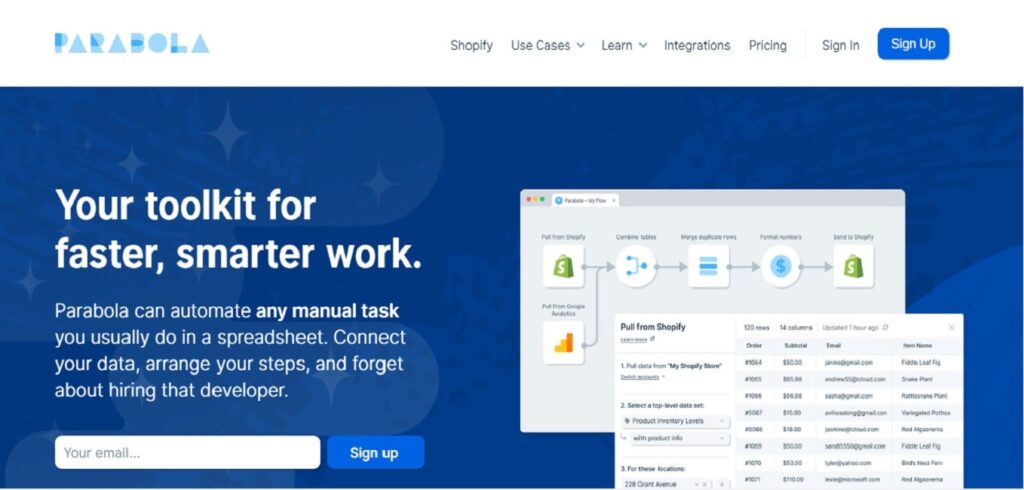 Integrating data between various sources may be a typical task for developers or anyone who is not technically sound. Somehow it consumes a lot of time to make a connection between applications while exchanging the right data.
Here comes the Parabola! that simplifies the work through its easy-to use drag & drop builder to enhance the workflows. Through this no code automation tool
s
an user can create automated applications with ease, including e-Commerce tasks, CRM workflows, metrics reports, email marketing & more.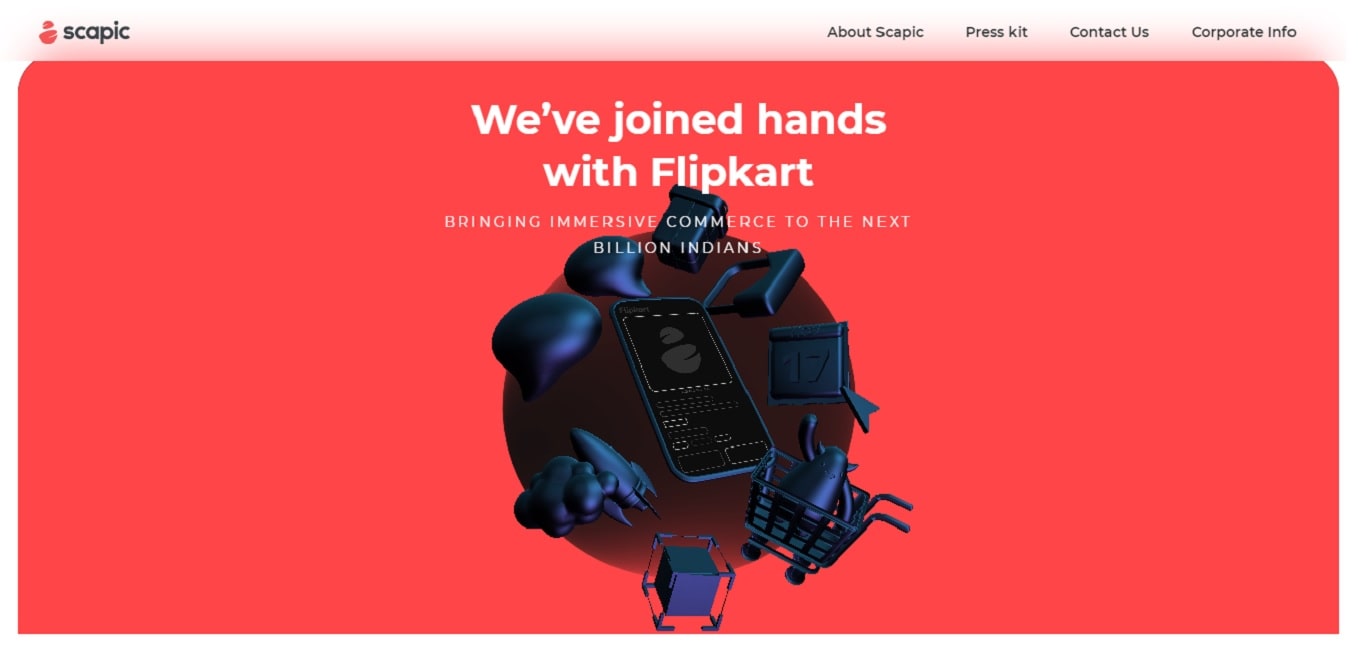 Scapic is a stunning tool that permits users to showcase 360-degree views their products among their customers. The various results showed that it helped many users to gain 29% of profits as they were getting before. It may be a great option for those who are willing to set their online e-commerce business and they can do it without writing a single line of code.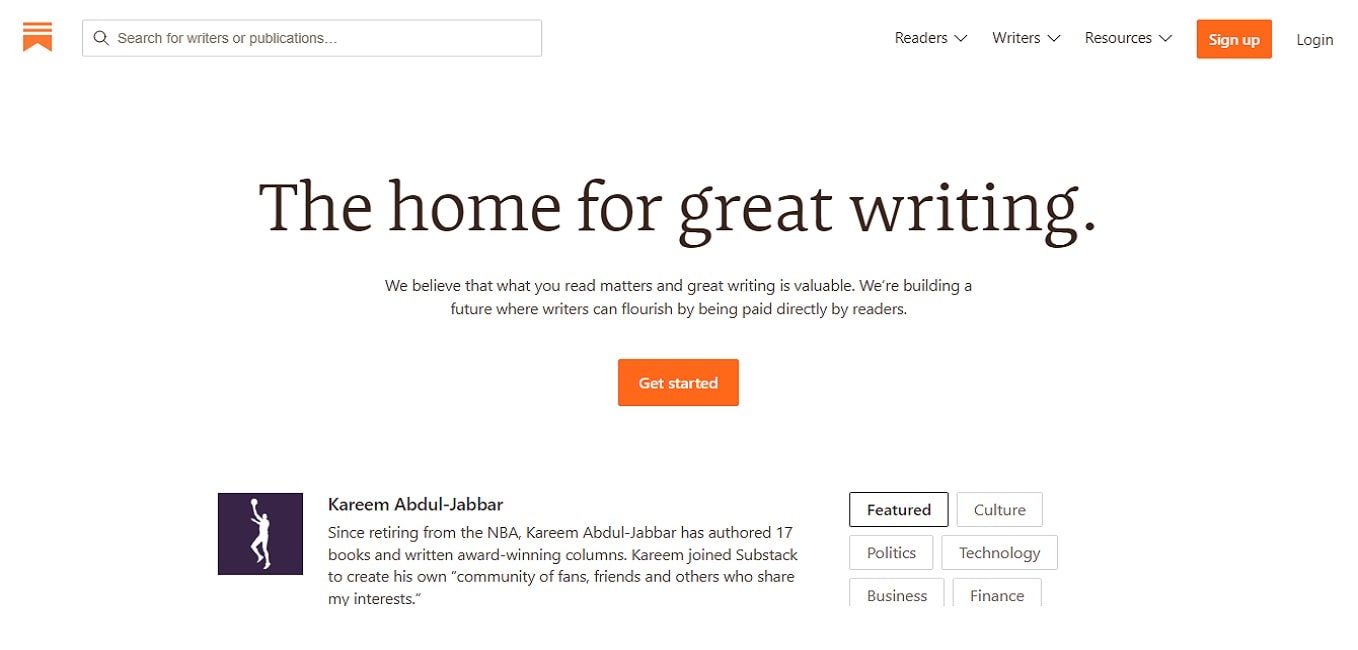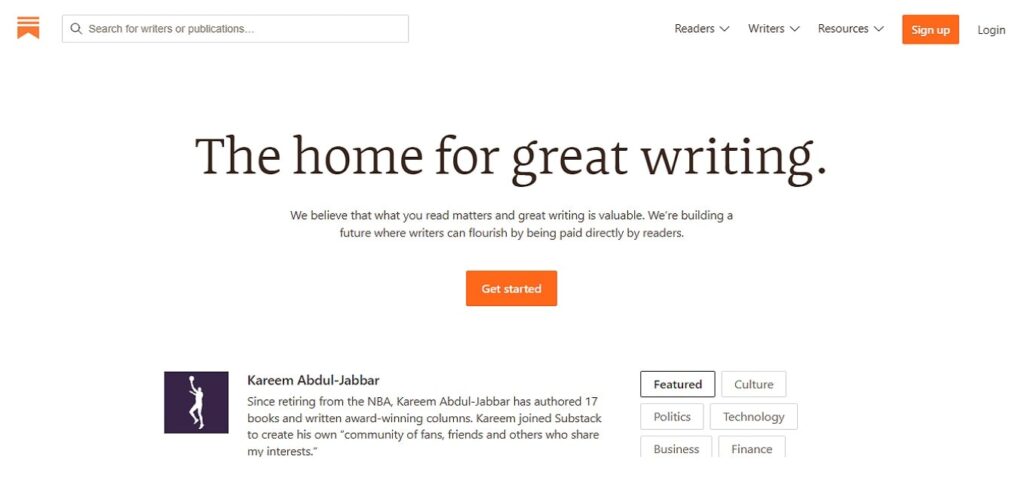 Substack permits users to build paid newsletter with a little effort. Most of the writers willing to write the quality content for their audience but at the mean time they also want to receive some profit from the same content.
Here Substack comes into the picture to facilitate users to build a paid email service through which they can share their newsletter to their customers with its stunning ready-to-use templates. If you want to build a newsletter business, then it would be a great platform for you.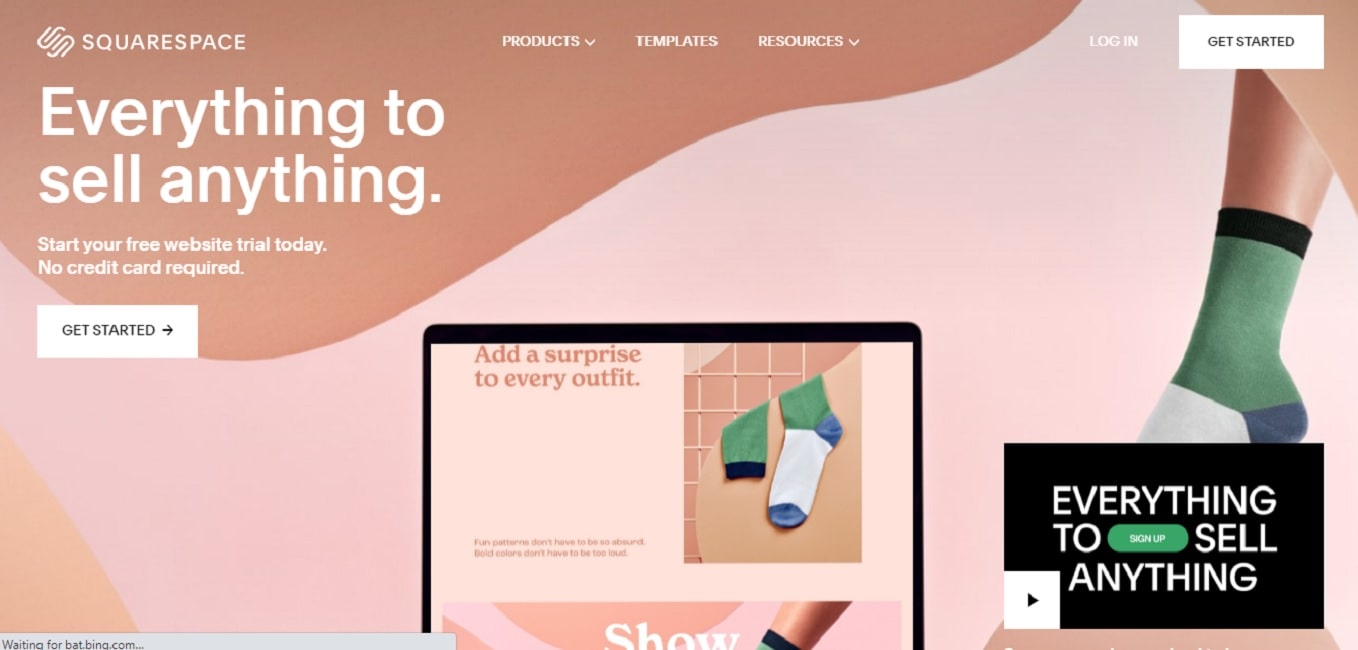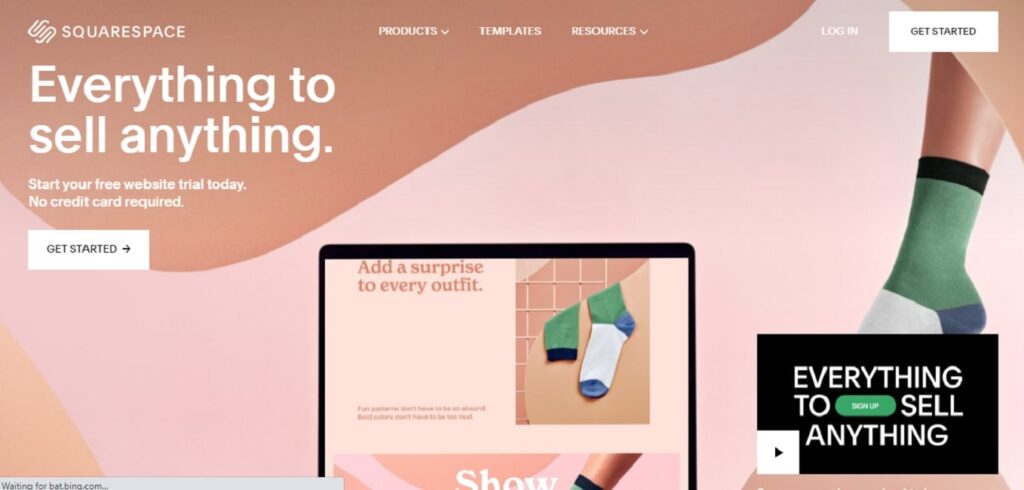 Squarespace is a next level of No Code Tools for small businesses & entrepreneurs. It can be a great option due to its exclusively designed collections of templates which are completely easy to customize. Squarespace can be considered as the best tool for developing an e-Commerce website.
Some of the salient features of Squarespace are: 
Cost effective service
Easy to use functionality
Beautiful Template library
Integrate with multiple 3rd party tools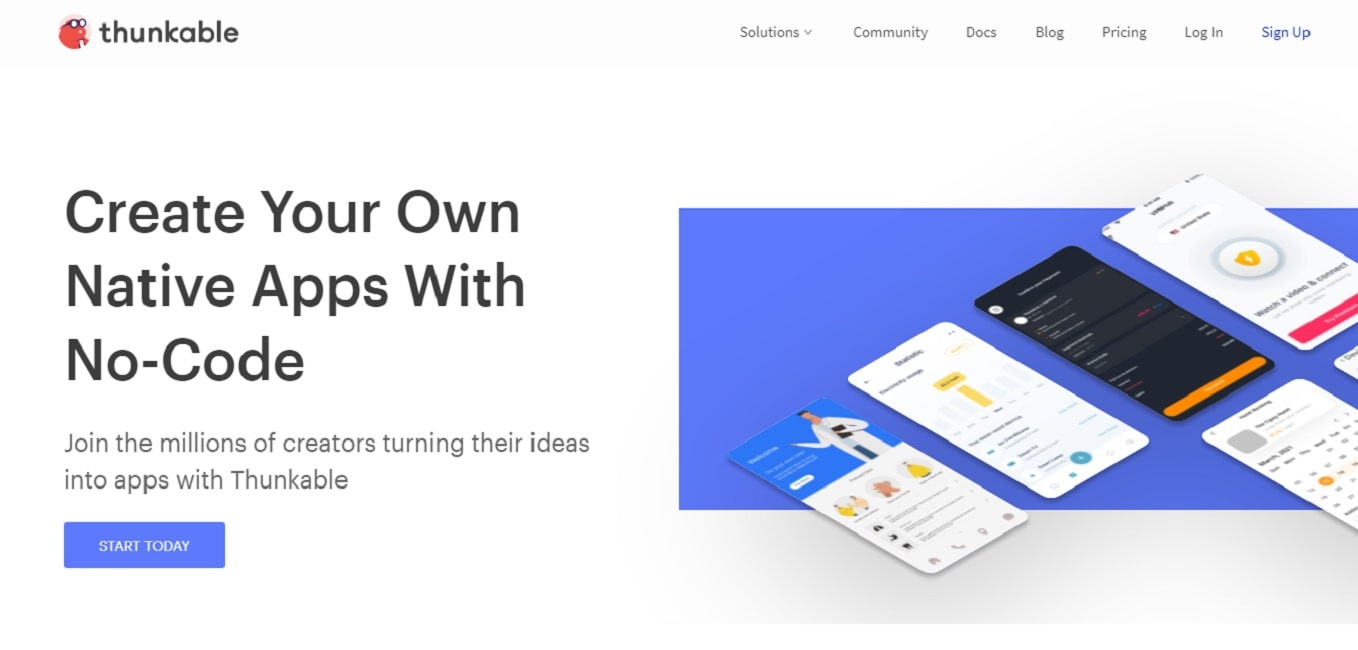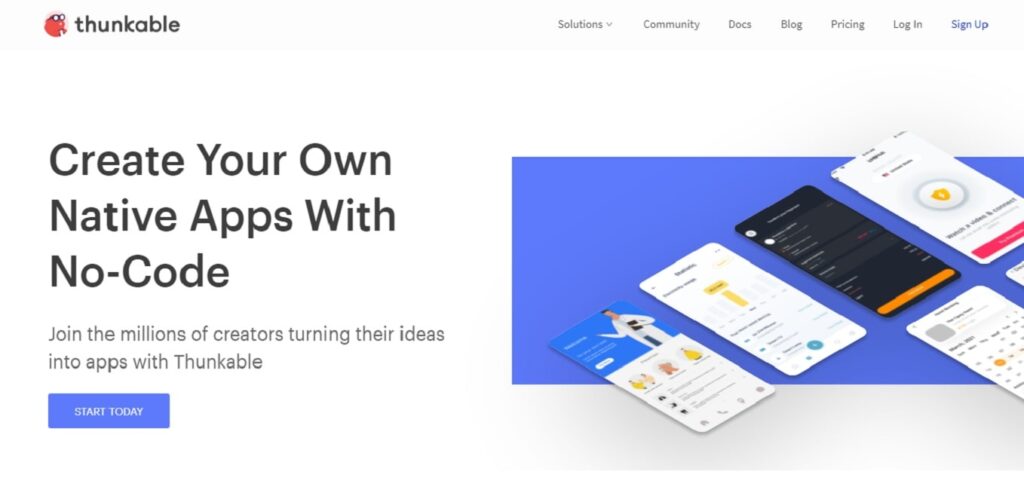 Through thunkable you can build mobile applications as per your requirements. It has an easy-to use drag & drop functionality to set the exact position of elements. This tool has a lot of potential for developing any kind of mobile applications.
Demanded features of this tool are:
User-friendly interface
Drag & drop functionality
Highly Powerful implementation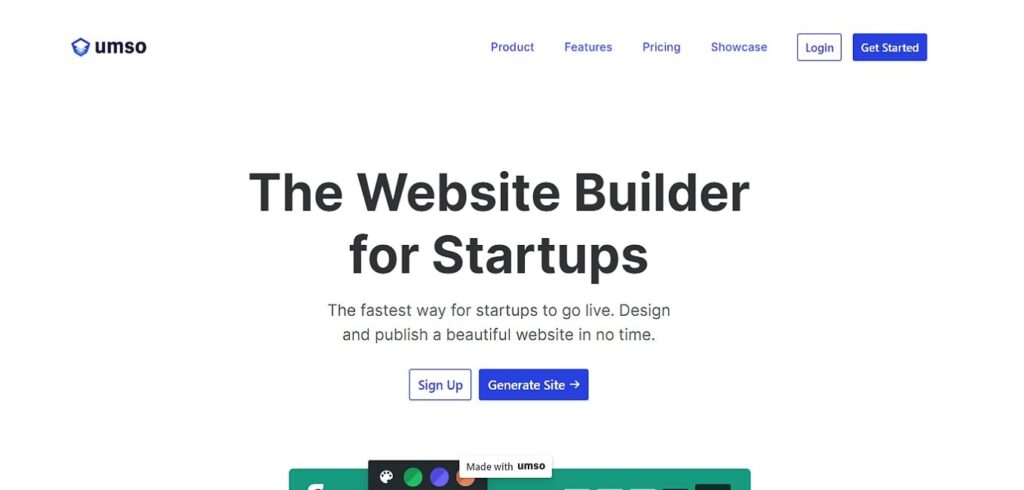 UMSO also known by Landen. This is an ultimate Web Builder tool specially designed for Startups. Among the categories of Best No Code Tools for creating landing pages, it also has some uniqueness within itself. 
Important features of UMSO are :
User friendly Drag & Drop application
A great collection of editable templates
Systemized applications
Truly effective add-ons  
Simple navigation
UNIVERSE - Low Code No Code Tools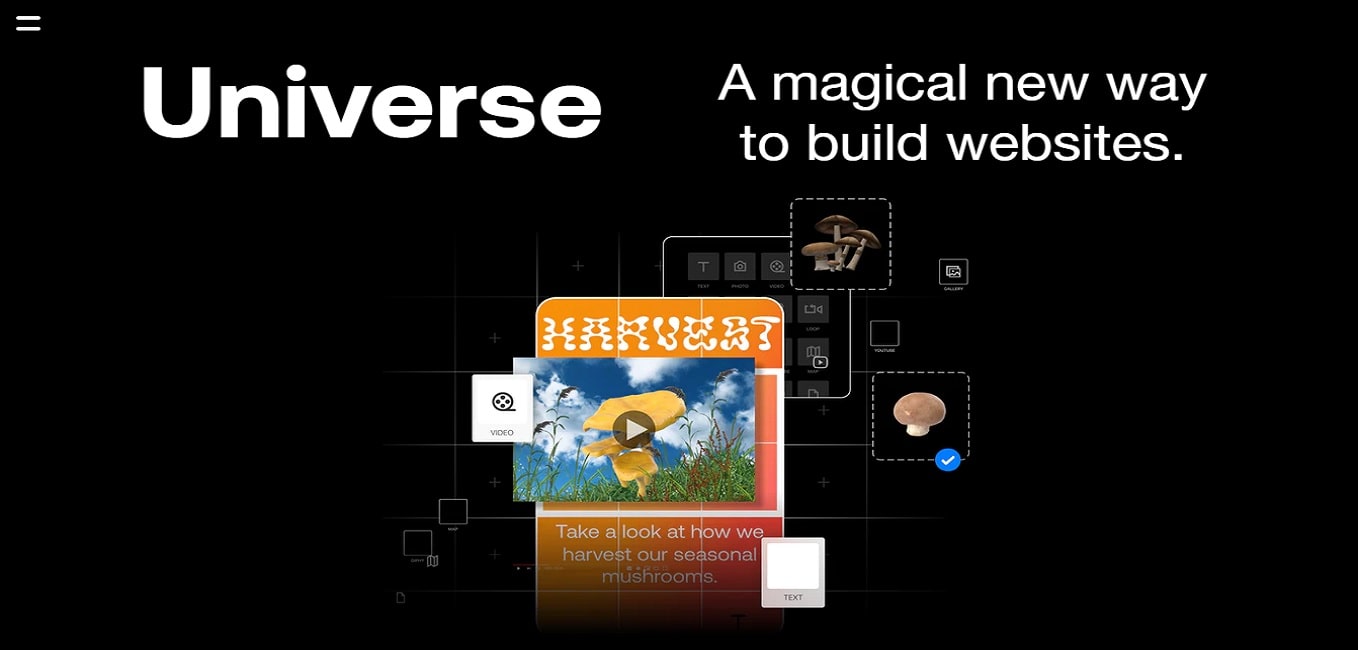 The universe is an emerging low code tool platform that permits users to create a fully customized web application from scratch. This no code automation tools work on smartphones too & that can be managed by mobile devices.
It can be proved to be a great platform for influencers, bloggers & those who utilizes social media platform to share their ideas or creativity without building any website.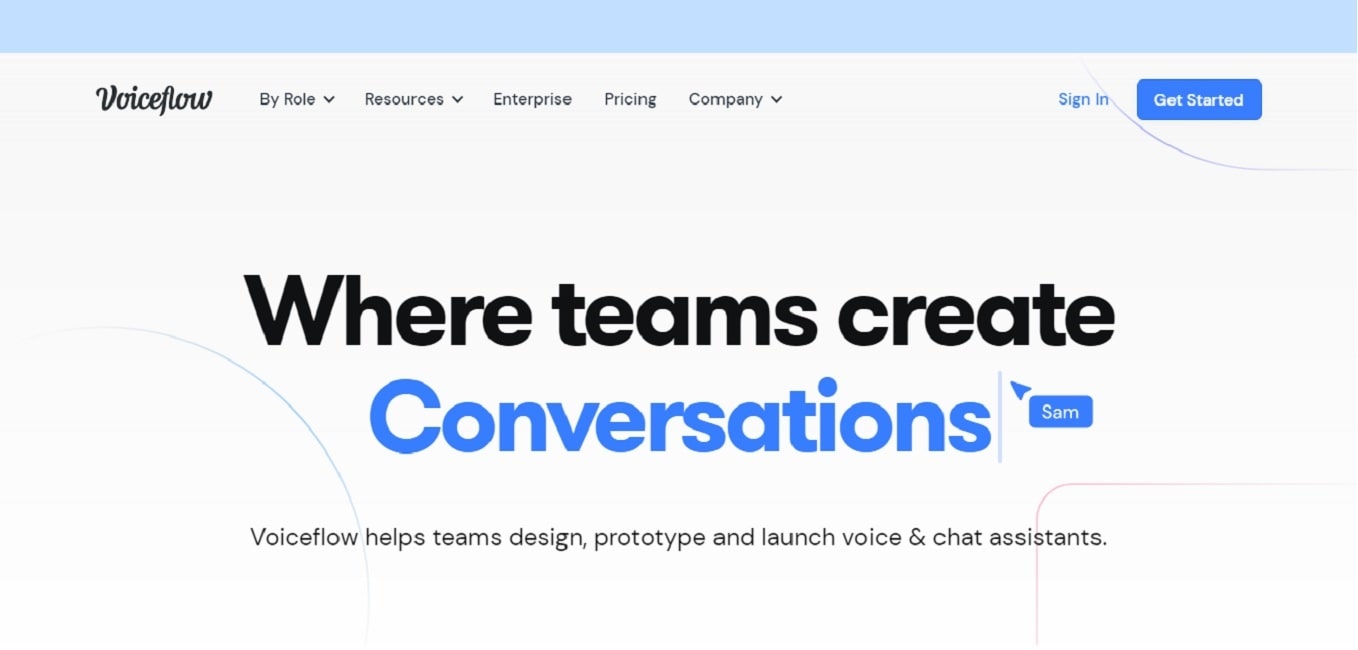 Most of the time you have used the applications like Google Assistant or amazon Alexa and many more. Have you imagined to create these kinds of no code tools for yourself? Sometimes it may be YES or sometimes it may be NO. If are not a coding expert and willing to build this kind of application, then Voiceflow will help you to build your dream into reality. 
It has an extraordinary features including:
Easy interface that permits you to utilize simple drag-drop boxes
No complex coding required
Cost effective to build any voice application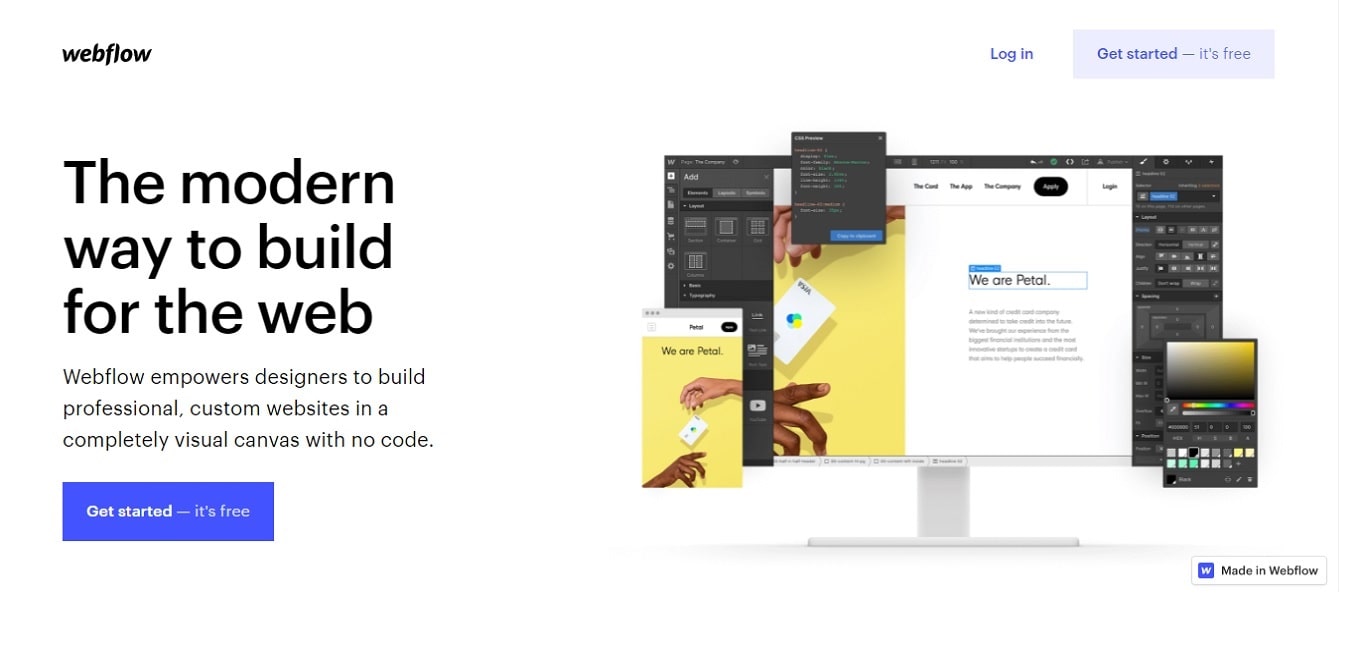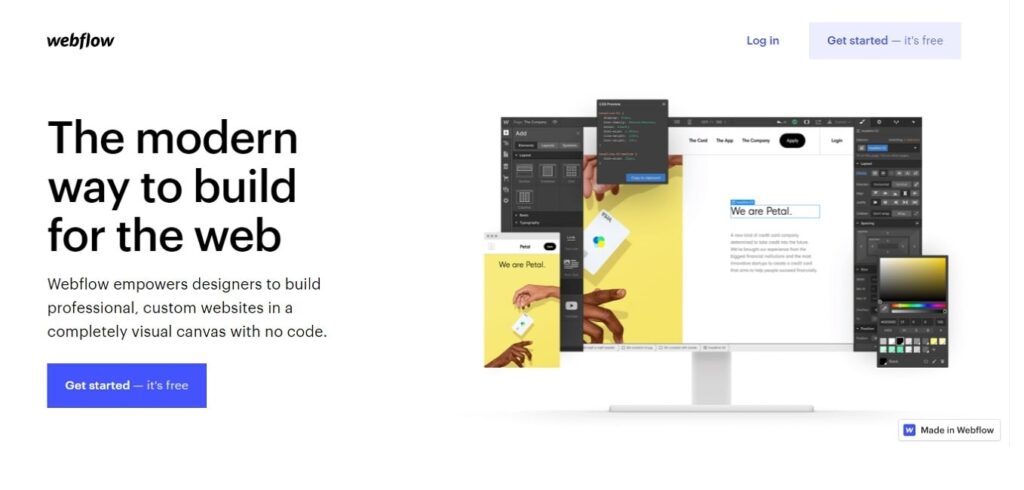 Webflow permits user to create, test & launch websites without performing any coding. This powerful no code tools allows users to develop a complete responsive & beautiful sites with ease.
The best facilities available with Webflow like:
Cost Efficient
Easy to connect interface
Stunning drag & drop functionality 
Ready to use templates
ZAPIER - No Code Tools for Integration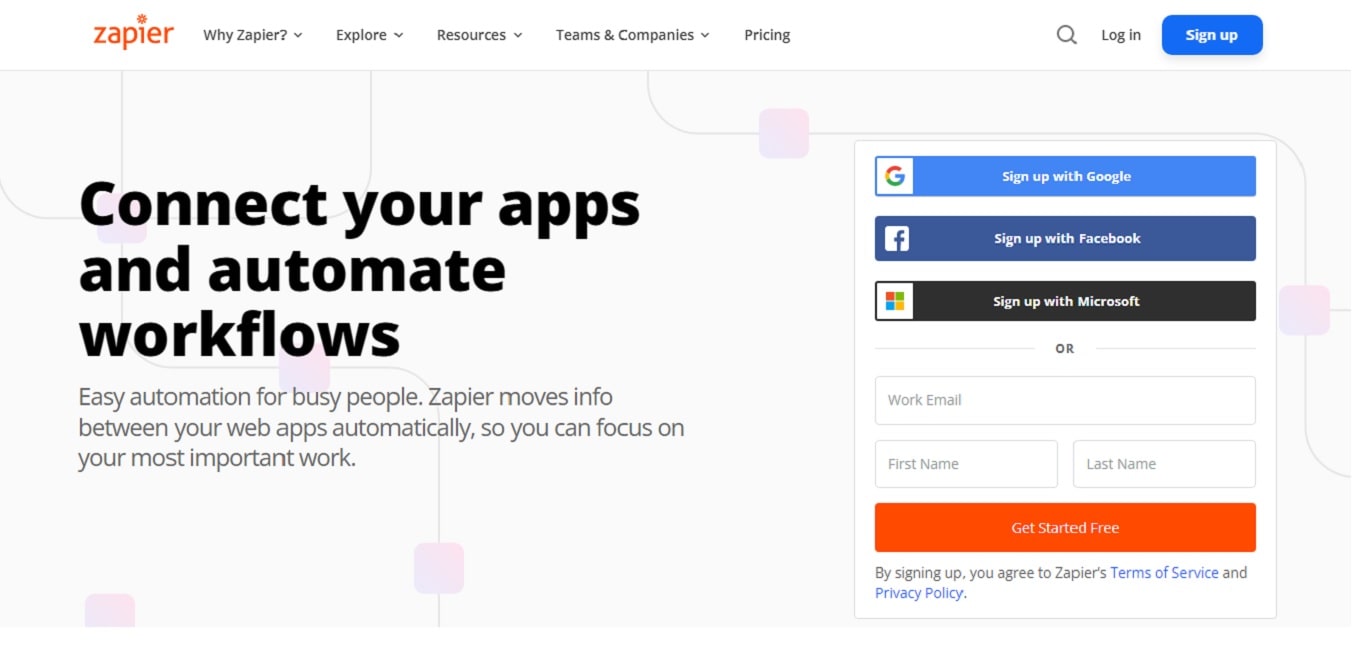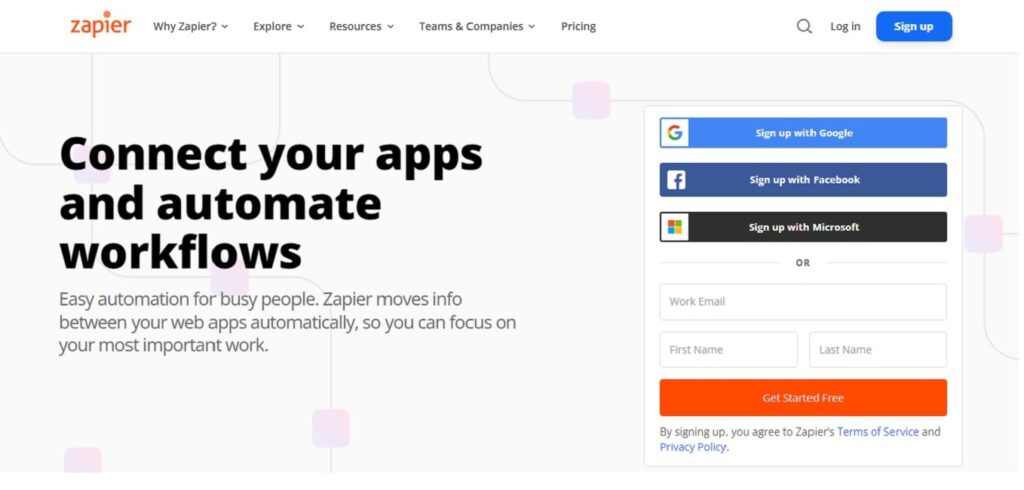 Zapier would be a great choice when you are looking to automate your work without doing any coding operation. This no code tools has a stunning feature to connect or integrate with various other platforms with ease. Any user can utilize its services for free.
ZOHO - Multiple Applications Possible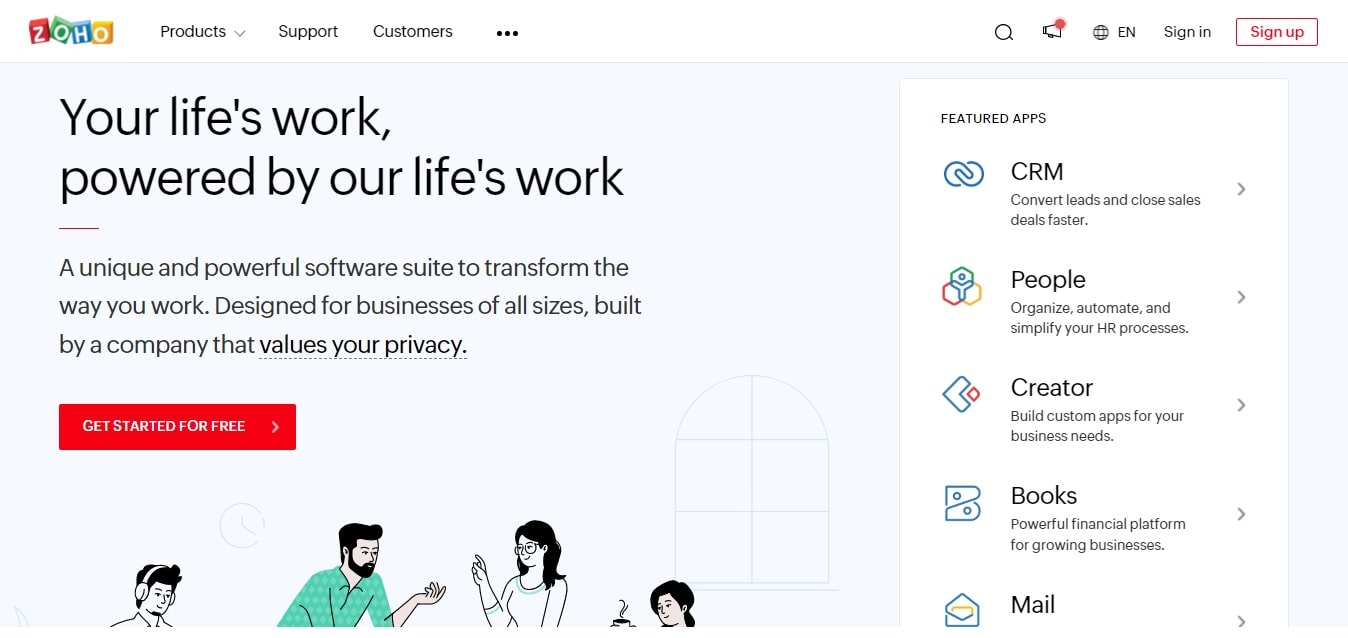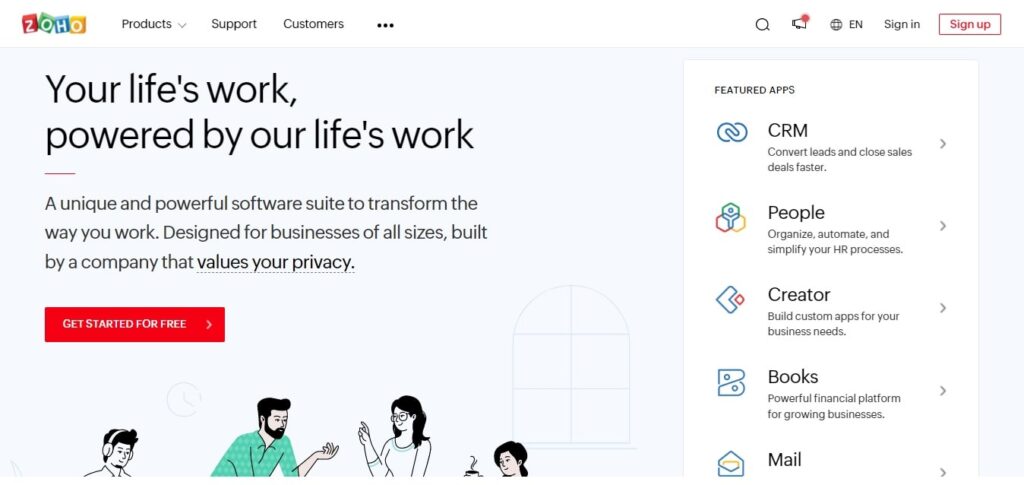 Zoho is a tremendous tool for performing multiple operations, including Email marketing, Customer resource management, manage HR processes and many more. You can start to work on this tool for free of cost.  
CONCLUSION:
It's a no code revolution where many MNCs have been working for many years to build or develop the software or tools that fastens the working process. In this article we have covered their ideas through which they are providing a great help to the non-technical people and their business.
We hope you liked our effort to showcase the list of no code tools. 🙂